We at Schoolhouse Daycare are so proud of our community. We love nurturing our children, supporting their families and creating a fun-filled environment for all! But what is it that makes our Schoolhouse Day Nursery so unique?
Throughout this article, we will explore all you need to know about our nursery – from our accolades and achievements to our values and reviews.
So, without further ado, here's an exclusive insight into our Schoolhouse Day Nursery:
Who are we?
Here at our Schoolhouse Day Nursery, we care for children of all ages by delivering fun daily activities and deliciously nutritious home-cooked meals. We also work closely with our parents and guardians to develop suitable routines, provide regular updates and offer daily support and reassurance.
Our mission is to provide your children with a safe and stimulating environment that nurtures their development, inspires confidence and encourages joy.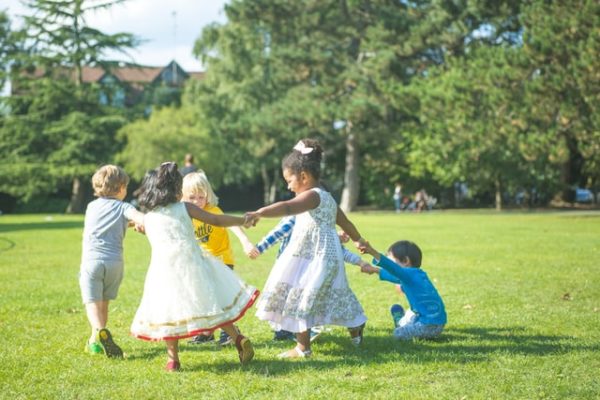 What makes our Schoolhouse Day Nursery so special?
Choosing childcare is one of the biggest decisions you will make as a parent. So to help you reach your decision, we've listed just a few of the reasons we think our Schoolhouse Day Nursery is so special:
Our values
There are 5 principles at the heart of Schoolhouse Daycare: Nurture, Inspire, Enjoy, Learn and Encourage. These values represent all we stand for at our Schoolhouse Day Nursery and create the perfect foundation for a healthy, happy learning environment.
Our daily reports
One of our parents' biggest concerns is missing out on special moments or milestones. So we provide our parents with regular feedback, photos and daily reports to ensure they don't miss a thing!
Our accolades
Here at Schoolhouse Daycare, we've been fortunate enough to receive many awards and accreditations. But one of our proudest achievements is being considered one of Wales' leading independent providers of daycare.
Our team
Without our highly educated, experienced carers, Schoolhouse Daycare would not exist. After all, they play such a pivotal role in caring for our children and reassuring our parents. So we wanted to take this opportunity to celebrate our wonderful carers!

Why join a Schoolhouse Day Nursery?
Although we are very proud of our accolades and achievements, we know they aren't always enough to convince some parents to enrol their children in nursery. And that's perfectly okay!
For those parents who are still considering whether no not to send their child to nursery, here are some of the benefits your child could receive by attending our Schoolhouse Day Nursery:
Better immunity: being in a new environment around other children will increase your child's exposure which will benefit their immune system in the long run.
Improved communication skills: your child will quickly learn to communicate their thoughts and feelings with their friends and carers.
Greater independence: as they spend more time away from home, your child will learn to complete small tasks on their own, helping to improve their confidence.
Regular exercise: here at our Schoolhouse Day Nursery, our days are filled with lots of fun activities to help improve your child's stamina.
Preparation for school: the valuable skills your child will learn in nursery (like following instructions or socialising with other children) will help with their transition into school.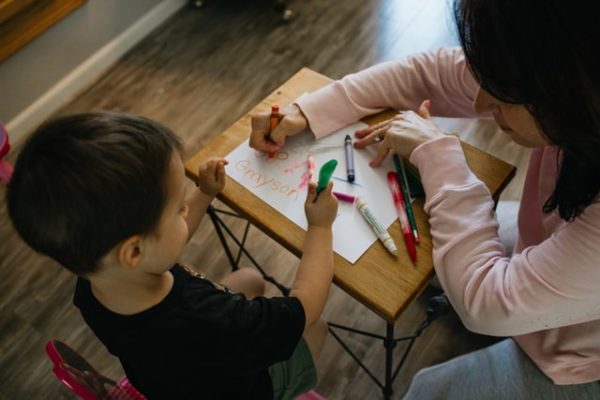 A few words from our parents
One of the most rewarding aspects of our job is hearing how much our parents and children value our nursery. To offer you an insight, here a just a few of the kind words our parents have said about our Schoolhouse Day Nursery:
"My daughter absolutely loves going to nursery. She has come on so much with her speech and language, toilet training and independence…I can't thank the staff enough for the love and care they give her."

"The staff are amazing and so friendly. The school app is also amazing as you are able to check up on your little one whenever you like. I honestly couldn't recommend them more."

"The staff are very caring, kind and always keep us updated on changing needs. Management has always been very responsive and helpful when we've needed to engage with them. Both my children are thriving in this environment!"
See more of our reviews here.
a
Join the Schoolhouse family
Here at Schoolhouse Daycare, we love welcoming families, creating new connections and nurturing young children. So, if this article has piqued your interest, please don't hesitate to get in touch! We always enjoy meeting new faces and fostering new friendships.
a
---
At Schoolhouse Daycare, we enjoy learning, encouraging confidence and we love life! If you think your child would enjoy life at Schoolhouse, then please do not hesitate to arrange a visit.
Looking for more ideas and inspiration? See more from us here: