When our little ones are going to nursery or school for the first time, it can be both exciting and nerve-wracking. For parents, there are worries about how your child will cope away from you and if they'll make friends, and for our children, they may have a lot of worries as they have so many new things that they will be facing.
While it may be tempting to succumb to this worry, it is really important that parents keep things positive and express excitement for nursery or school (even if they don't feel that way), and if your child still has worries, to address them and help them overcome them.
To help you enjoy this exciting time without all the unnecessary worry, here are seven common concerns that parents have about nursery and our tips on how you can overcome them healthily!
Worry 1: What if they get upset when it's time for me to leave?
This is one of the most common worries that parents have and it's no surprise really, as no matter how much you prepare for that first day when it's time to leave our emotions tend to get the best of us.
What you can do: Practice saying goodbye with your child before the big day and come up with your own personal ritual to give them comfort. This could be a handshake, an Eskimo kiss or a special phrase you might say after a big hug. Keep goodbyes short and sweet as that will be best for the both of you.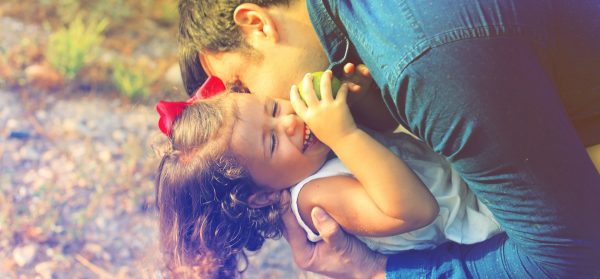 Worry 2: What if I break down when it's time to leave?
Even when you try your best to talk positively about nursery and school so that your child feels good about it, it might not be enough to calm your own worries about that day. With that being said, however, it is crucial that you don't get emotional in front of your child as they sense our nerves and take them on themselves.
What you can do: Do everything you can to keep it together in front of your child. The easiest thing to do is think of something funny and smile. When you smile, your whole body relaxes and your child will sense this and relax too. If that's not enough, think how good it will be for your children if you relax and practice breathing deeply from your stomach and concentrate on softening your facial expressions.
Worry 3: What if they miss us when we are gone?
Don't assume that your child will have a hard time adjusting being away from you because you may project your worries onto your child. In reality, it will be strange at first but your children will be occupied all day until that perfect moment when you're reunited at the end of the day.
What you can do: It's important that you don't set your children on a track to develop anxiety when they think about leaving you. Concentrate on developing positive traits in your children to help make adjusting to change that much easier; developing self-control and peer-related social skills will help them throughout their whole lives so just think about this when you're teaching them.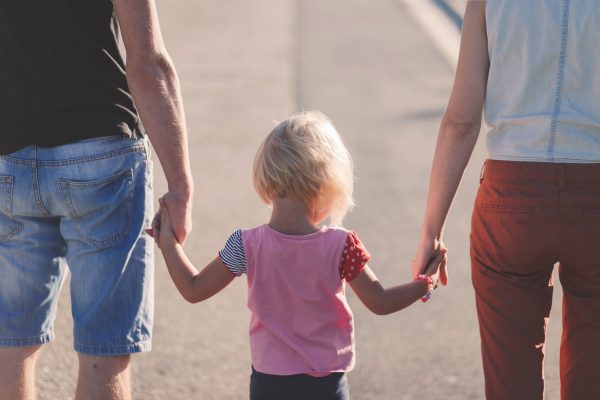 Worry 4: What if they don't make friends?
This is a common worry among children and parents and even as adults we worry about meeting new people whenever we are doing something new, so this is completely natural.
What you can do: Help your child build the social skills they'll need. Sharing, playing collaboratively and kindness are a huge part of nursery, school and life there afterwards, so reinforce these morals at home and they will be making friends in no time. Where you can, try to organise play dates and give more encouragement to children who are shy.
Worry 5: What if they don't adjust?
Again, don't assume that your child will have a hard time adjusting because in reality they will most likely love their educational environment and make new friends in the process.
What you can do: To make the transition easier, visit the nursery or school before the first today so that your child can familiarise themselves with the new environment and see how nice it is. They can even meet their teacher so that they start looking forward to their first day instead of being scared.

Worry 6: What if they don't learn what they are supposed to?
Try not to dwell on what your child may or may not learn and whether they will be on the same level as the other children. There is a lot of variability among preschool-age children so it is normal for them to learn at different rates.
What you can do: All you can do is try to stop worrying. Even if you think that your child is "behind," it is important to remember that they will pick up most of their social skills, fine and gross motor skills, and even academic skills, just from playing with others and in their own time naturally. If you want to, you can complement nursery activities with similar ones at home.
Worry 7: What if they don't cooperate with the teacher?
Some parents tend to worry about the possibility that their child may be naughty or disrupting and won't cooperate with the teacher.
What you can do: Lay some groundwork at home to prepare them for nursery/school. Get your child used to listening to an adult by reading books out loud to them and if they get up and walk away or interrupt, remind them that you are reading and that you would like them to sit quietly and listen.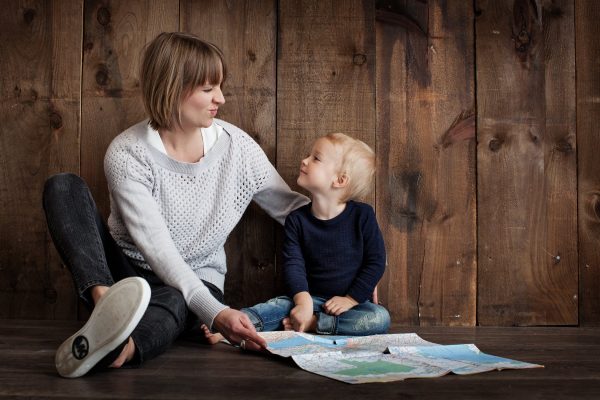 You may or may not have noticed that all of these common worries start with the dreaded "What if?" These are what are known as "hypothetical worries" meaning that parents are worrying about things that may or may not happen, things that are out of their control. This is counterproductive and can have a negative impact on you and your children, so don't dwell on things that might not happen. Instead, take an active approach with your anxiety and help your child prepare for the next stage of their lives.
At Schoolhouse Daycare, we enjoy learning, encouraging confidence and we love life! If you think your child would enjoy life at Schoolhouse, then please do not hesitate to arrange a visit.
Do you have more nursery worries? See more help and advice from us here:
12 Questions You Need to Ask Your Nursery
How to Recognise if Your Child is Stressed and What to Do