Day nurseries play a virtual role in early learning and create a strong educational foundation for your children. We will explore the significance of early education, trained staff, age-appropriate activities, nurturing environments, and the benefits of group learning in this post. 
The Importance of Early Education
Early education is crucial for setting the tone for your child's lifelong learning journey. Day nurseries play a crucial role here, offering a structured yet engaging start to education. Research is clear on this. 
Research conducted by National Institute for Early Education Research (NIEER) found that children who participate in well-executed early education programs demonstrate higher high school graduation rates, improved employment prospects, and reduced behavioural challenges. This highlights the transformative impact day nurseries can have. 
By focusing on cognitive and social skills, they lay the groundwork for our children's academic and personal success, right from their tender years.
The Role of Trained and Experienced Staff
Day nurseries are enriched by dedicated, trained, and experienced staff who play a pivotal role in shaping your child's early learning experiences. Staff members come from diverse educational backgrounds, including early childhood education and child psychology, which equips them with the knowledge and skills to foster a child's development effectively.
Their role goes beyond teaching the ABCs. They nurture emotional intelligence, encourage curiosity, and instil a love for learning. With their expertise, they identify and cater to individual learning styles, ensuring each child's unique developmental needs are met. Truly, they're the backbone of day nurseries.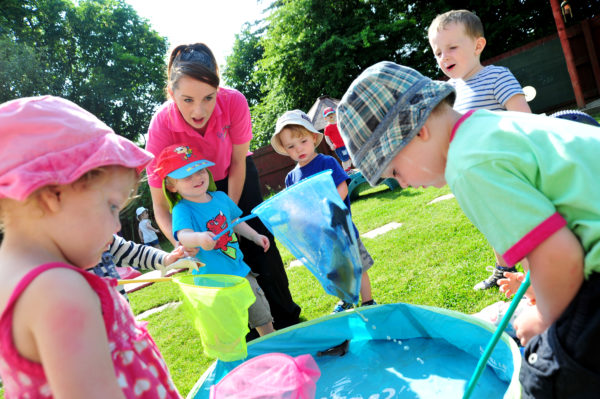 Age-Appropriate Activities and Resources
Day nurseries offer a wide variety of age-appropriate activities and resources, from interactive games to educational toys. The resources are designed to promote cognitive development, language skills, creativity, and physical coordination. 
This diversified approach keeps learning fun and engaging, which cultivates well-rounded children ready to embrace future educational challenges.
Benefits of Structured Learning Experiences in a Group Setting
The structured group learning experiences at day nurseries are invaluable. These experiences boost not only academic knowledge but also social skills. 
Children learn to cooperate, share, negotiate, and understand different perspectives – vital life skills that textbooks alone cannot teach, proving that learning in a group setting truly is a social and educational win-win.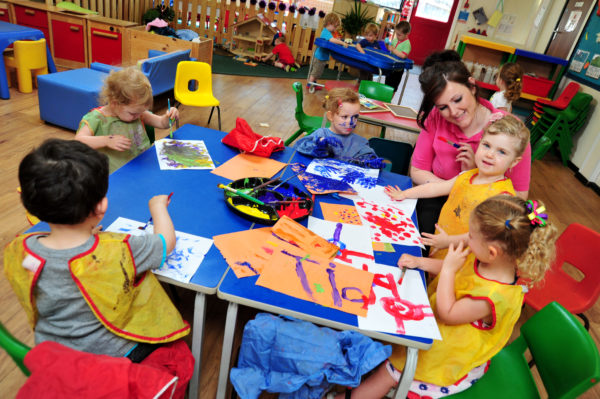 The Stimulating Environment of Day Nurseries
Day nurseries create a vibrant, stimulating environment that fosters every aspect of your child's development. The spaces are nurturing, promoting cognitive growth, social interactions, emotional maturity, and physical dexterity, all while keeping your child's safety paramount.
Holistic Approach of Day Nurseries
A holistic approach is adopted at day nurseries to focus on your child's intellectual, social, emotional and physical development. 
The curriculum extends beyond academics, fostering critical thinking, emotional intelligence, physical activities, and creativity. Learning experiences are customised to each child's needs, creating a solid foundation for their lifelong journey.

Day nurseries play a crucial role in fostering your child's passion for learning and overall development. They prioritise a balanced approach, nurturing your child's cognitive, emotional, social, and physical growth, laying a solid foundation for their future achievements. 
Your child will receive excellent care and education at day nurseries which will prepare them for school and the challenges of life, providing parents and caregivers peace of mind. Let's join hands in nurturing the bright future of our children together!
___________________________________________
At Schoolhouse Daycare, we enjoy learning, encouraging confidence and we love life! If you think your child would enjoy life at Schoolhouse, then please do not hesitate to arrange a visit.
Need more help or advice? Find more from us here: