As parents, we would do anything for our children, including but not limited to hosting big birthday parties. Have you ever transformed your whole house into a magical fairyland or pirates den? Have you ever had to coordinate taking a massive group of children out for a meal and then to the cinema? We've all been there and we've all done it, even when we've had to break the bank to do so.
When it comes to parties, costs add up fast. Our secret? They don't have to! Here are 11 budget-savvy ways that you can throw a great kid's party at a fraction of the price.
1. Keep the party small
It can be difficult inviting some friends and not inviting others, especially when your children are young, but the more people you invite the more you have to spend. Try to only invite the closest of friends or if you can't do that, ask each parent to bring something with them to help with the food costs.
2. Personally invite your guests or send digital invitations
While physical invites can be fun to make, they do take time and supplies to make them. To host a party on a budget, you can start here. Personally invite friends while you're picking the kid's up from school or use a free email service to create digital invitations.
3. Choose an inexpensive or even free location
A big budget drain is location so consider other budget-friendly options. You can opt for inexpensive options such as a local community centre or if the weather is nice, host in your back garden, the beach or a nearby local park – they are free!
4. Be smart with timing
A budget-savvy tip that many parents don't think of is the timing of the party. If you have a party over a meal time, you will have to provide this meal to your guests and that can be a big cost; if you host at mid-morning or mid-afternoon, however, providing light snacks and simple food will be more than enough!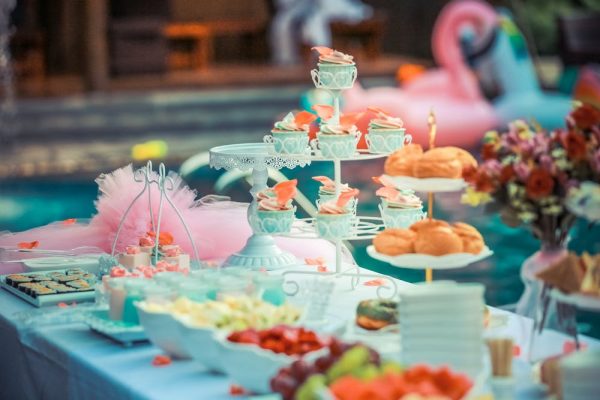 5. Shop at home first
A lot of the time, we have many items that we may need for a party already at home. The challenge is to find them! Before you buy any decorations, games or activities, check what supplies you have first.
6. DIY as much as possible
Are you creative or do you have a friend that is? You can save a lot by making your own decorations and even baking your own desserts! Think about the things that need to be bought but then DIY the rest.
7. Stock up on supplies throughout the year
After Christmas and in January, many party supplies will go on sale so buy them when they are 75 or 80% off! Yes, you will have to store them and find them later but it will save you much more than you think.
8. Buy reusable supplies online
Party supplies such as plates, cups, napkins, and straws are only used once and then thrown away so look for supplies that you can re-use. Not only will opting for silicon, stainless steel and cloth napkins save you money but it will save the environment too!
9. The pound shop is your friend
When it comes to party favours, head to the pound shop. You can find some pretty great gifts for every guest there such as colouring books and still not break the bank.
10. Don't forget the magic of simple games
Simple parties are often the best as children are happiest when playing with their friends, so don't worry about elaborate entertainment. Bust out some of the old classics such as musical chairs, musical statues, the three-legged race or wheelbarrow race, Simon says, and stuck in the mud.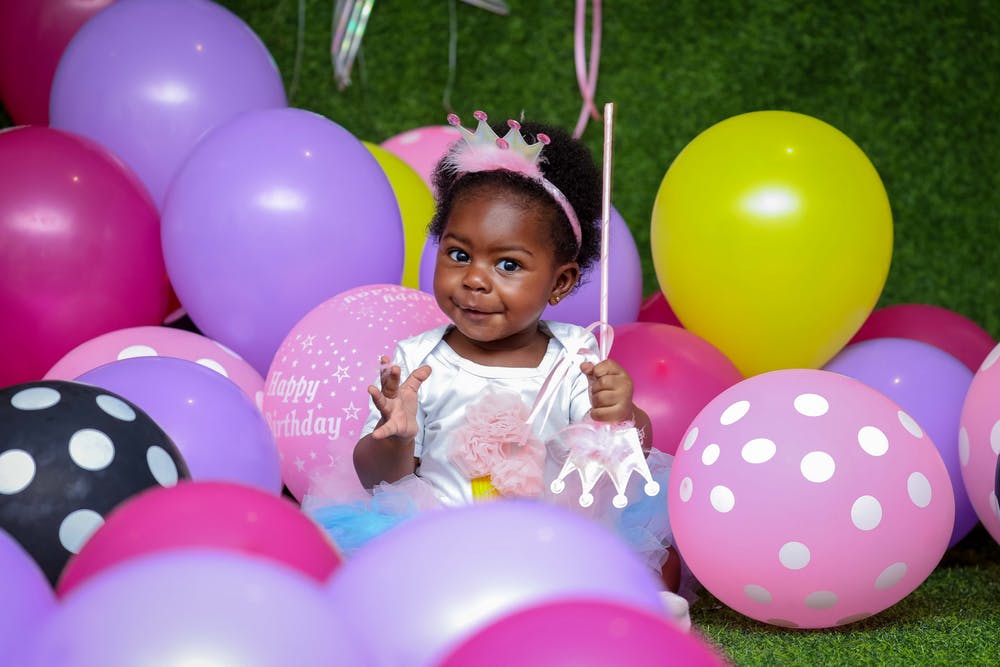 11. Host a joint party
Is there a friend or family member around a similar age that has the same birthday as your child's? Perhaps you could take it in turns throwing a joint party to double the fun and split the costs. There's no better way to host a party on a budget!
The great thing about little children is that they have amazing imaginations. That means that you don't have to spend too much on an elaborate, expensive birthday party for them to have fun, you just have to fuel their creativity and they'll make unforgettable memories themselves.
At Schoolhouse Daycare, we enjoy learning, encouraging confidence and we love life! If you think your child would enjoy life at Schoolhouse, then please do not hesitate to arrange a visit.
Need more help or advice? Find more from us here: