With September right around the corner, it's time to start thinking about school lunches again. So we wanted to offer you some inspiration. (Because, let's face it, making exciting packed lunches every day is not as easy as it sounds.) So, with that in mind, here are 10 packed lunch ideas your children will love:
What makes a healthy packed lunch?
Before we start sharing our packed lunch ideas, it's important to explain what goes into a healthy packed lunch. 
According to the NHS, a balanced diet should include:
Dairy products (or non-dairy alternatives) like milk and cheeses.
Protein sources like meat, fish, pulses and beans.

 

Starchy foods like potatoes, bread or pasta.
Fruits and vegetables.

 
So, for each packed lunch you create, try and include (at least) one product from each food group, as this will ensure your child is always eating a well-balanced meal.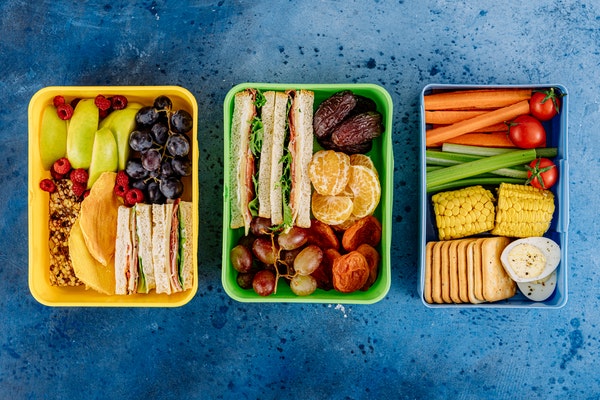 10 ideas for healthy packed lunches
Our list includes a mixture of main meals, snacks and special treats. So feel free to try a few each lunchtime! Our hope is that you'll find some suggestions that spark your child's interest and encourage them to eat their lunches.  
1. Star-shaped sandwiches
Sandwiches are a staple for a reason – they're simple and delicious. But after a while, they can get a bit boring. So keep things interesting by cutting them into exciting shapes and experimenting with new fillings!
2. Fruit skewers
We're all looking for ways to make fruit seem more exciting. So try popping some chopped fruit and berries onto a skewer. Sometimes all you need to do to spark your child's interest is to make their packed lunches more interactive.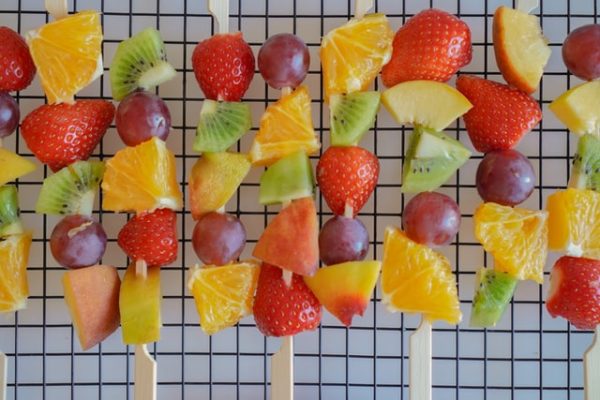 3. Pick 'n' mix
Don't worry – our list of packed lunch ideas doesn't include a bag full of sweets and sugar. Think of this as antipasti for kids. Fill their lunch box with their favourite fruits, vegetables, meats and cheeses and let them have at it!
4. Hummus
Hummus is a parent's best friend. Naturally high in protein and made from chickpeas, this delicious dip is the perfect way to get your children to eat their legumes. Just pair it with sliced peppers, carrots or even crackers for a tasty lunchtime snack.
5. Popcorn
Looking for a healthy alternative to crisps? Popcorn is an amazing option! Sweet or salty, this high-fibre snack adds texture to any lunch box and is always a welcome treat.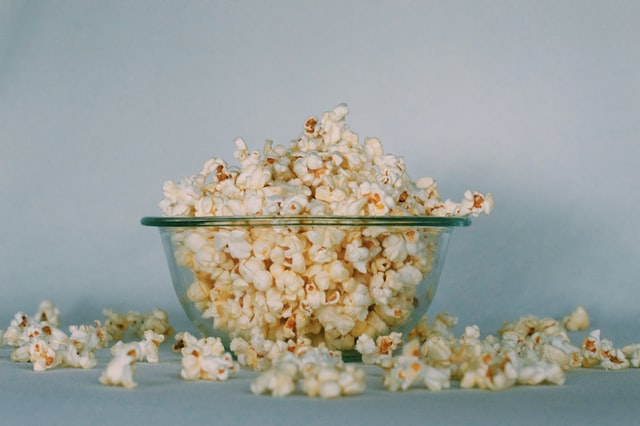 6. Pasta pots
Pasta is one of our favourite packed lunch ideas because you can prepare it well in advance! Pair it with pesto, tomatoes and a source of protein for a well-balanced energy-boosting lunchtime meal.
7. Side salads
Sometimes our children need a bit of incentive to eat their vegetables. So rather than presenting them with plain veggies, try creating a salad with some protein and a dressing. It sounds so simple, but a drizzle of vinaigrette or a dollop of salsa can make a world of difference! 
8. Yummy yoghurts
We couldn't create a list of packed lunch ideas without including yoghurts. Why? Because they're both delicious and high in calcium! Plus, there are so many flavours out there that you're bound to find one the whole family enjoys!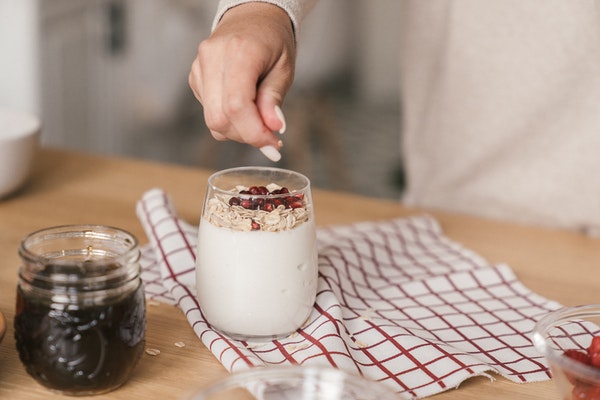 9. Banana pancakes
Who says you can't enjoy breakfast all day long? Simply mix one mashed banana with one egg and two tablespoons of flour before frying like a pancake. Allow to cool before packing with fresh fruit and yoghurt to dip, and you have a delicious lunchtime treat.
10. Chocolate-covered fruit
We all enjoy a treat now and then. But instead of packing a chocolate bar in your child's lunchbox, why not dip their fruit in chocolate instead? Bananas, apples, strawberries and oranges all make for tasty chocolate-covered treats. (Plus, you can rest assured your child's still getting plenty of vitamins and minerals.) 
a
Pack some excitement inside their lunchbox
So there you have it – our 10 packed lunch ideas for parents. Whether you try one or all ten of our suggestions, we hope you find some exciting additions to include in your child's lunch box!
a
---
At Schoolhouse Daycare, we enjoy learning, encouraging confidence and we love life! If you think your child would enjoy life at Schoolhouse, then please do not hesitate to arrange a visit.
Looking for more ideas and inspiration? See more from us here: