With winter setting in and flu season upon us, it's time to start thinking about supporting our immune systems. We all know that a healthy, balanced diet can help boost our families immunity, but what about our youngest? To shine some light during these dark days, we've outlined our favourite healthy foods for children this winter.
Berries
Berries like strawberries, blueberries and blackberries are rich in vitamins and minerals.
Packed full of antioxidants and vitamin C, they help protect your child's immune system and maintain their healthy cells. Despite being out of season, you can still buy frozen summer berries or switch them out for their seasonal alternative – cranberries!
Pair your berries with a warm bowl of porridge or some refreshing yoghurt for a sweet recipe. Alternatively – tis' the season for turkey and cranberry sauce.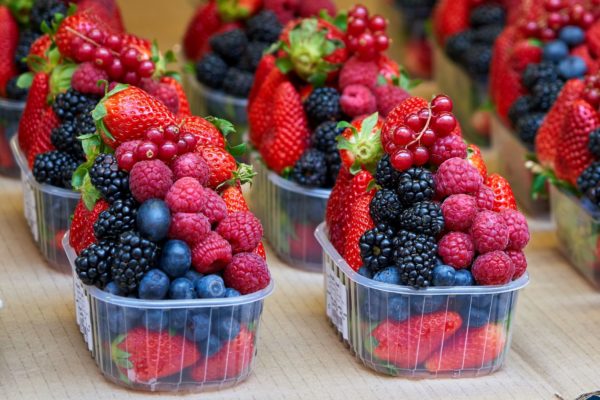 Eggs
Eggs are a terrific form of protein and one of the richest sources of choline. What is choline, you ask? It helps to support brain function and development.
Thankfully, eggs fit into almost any meal (breakfast, lunch or dinner). Whether you serve them with toast, cook them in an omelette, or make some custard for a treat – eggs are an easy but effective form of protein.
Milk
Whenever you think of healthy foods for children, this one is always top of the list. Milk is rich in calcium which helps support bone development and protects your child's teeth. Whole milk is considered more beneficial for young children, but semi-skimmed also works.
Serve it warm in these cold winter months for a warming evening drink.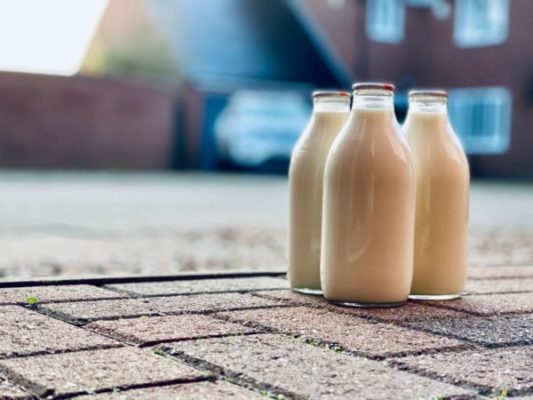 Wholegrain foods
Wholegrain foods are some of the best healthy foods for children to eat, simply because they are so easy to incorporate into your diet. They include things like brown bread, rice and pasta, and are a fantastic source of fibre, which helps support your child's digestive system.
Try swapping out your white bread for packed lunches and bulking out your winter soups with some wholegrain rice.
Fruits and vegetables
This may seem obvious, but they are essential for a reason. Fruits and vegetables are full of vitamins and minerals (including vitamin C and potassium). They are also a good source of fibre and help to support your child's gut health. Fresh or frozen, in any shape, size or colour, do your best to incorporate as many fruits and vegetables into your child's diet as you can. But the question (like with all healthy foods for children) is how do you get them to eat their fruit and vegetables?
Our tip is to play to your strengths – if there is a particular fruit or vegetable they can't get enough of, focus on that. Otherwise, try and work them into your meals as best you can. Add some extra vegetables into your turkey stew, hide them in a bolognese sauce or switch out your usual mash for sweet potato mash instead.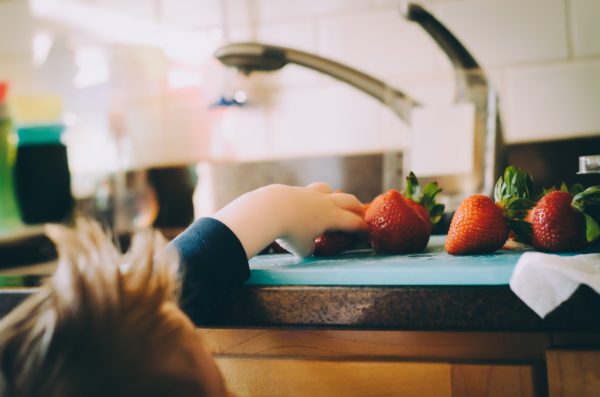 Meat and fish
Packed full of protein, meat and fish are staple ingredients in most diets – red meat provides a great source of iron, whilst oily fish are full of Omega 3s. Not only do they help keep your kids stay fuller for longer, but they also support healthy muscle growth.
There are so many ways to include meat and fish in your diet, so we recommend incorporating them into your families favourites meals.
Beans
Maybe you're searching for healthy foods for children that are both high in protein and vegetarian friendly? If so, look no further – beans are a fantastic alternative to meat. They also contain lots of vitamins and minerals and are an additional source of fibre.
Why not swap out your mincemeat for a three-bean chilli this winter? Or if that's too adventurous for your children, crack out your traditional baked beans – they are a classic for a reason.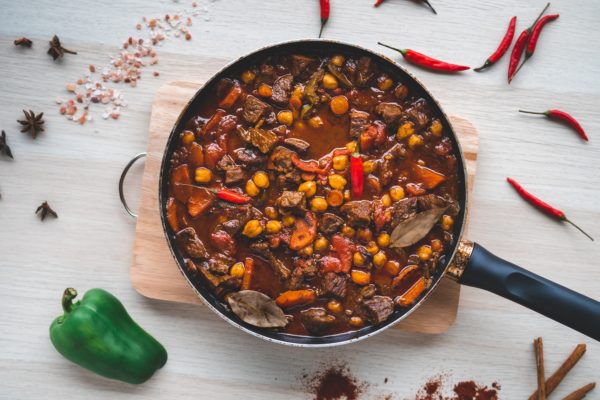 Cheese
As another fantastic source of calcium, cheese also provides your children with additional protein and vitamin D to further support their bone growth. However, younger children should avoid mould-ripened cheeses. Instead, stick to things like a mild cheddar or cream cheese.
Serve it in cubes or strings or as a topping for toast, pasta or pizza!
So there you have it! Our 8 favourite healthy foods for children! Remember, it's all about balance, so don't worry about cramming every ingredient into each meal. Just make adjustments (where possible), and you can rest assured, knowing your family will be satisfied and supported this winter.
---
At Schoolhouse Daycare, we enjoy learning, encouraging confidence and we love life! If you think your child would enjoy life at Schoolhouse, then please do not hesitate to arrange a visit.
Looking for more ideas and inspiration? See more from us here: