Do you want to strengthen family relationships this new year?
Family is the most important thing to all of us so naturally, when we think of how to bring even more happiness and success to the new year, spending more time together is pretty much at the top of our list. If you want to strengthen family relationships in the coming year, here are some great ideas that are easy to implement straight away!
1. Follow a routine
Over the Christmas holidays, it's easy for daily routines to get scraped but what many families don't know is that lack of structure can be a massive source of stress for children (not to mention the parents too!). As it's the start of the new year, make sure you start it off right by returning to your usual bedtime and morning routines or by creating new ones. Trust us when we say everyone will be a lot more positive as a result of it!
2. Plan regular family time
Regular family time is vitally important for maintaining a strong sense of togetherness, so to strengthen family relationships this year, get into the habit of planning family time once a week. This could be something as simple as having a film or board games night or planning a weekend trip somewhere. The most important thing is to make the most of this time together so this means no phones!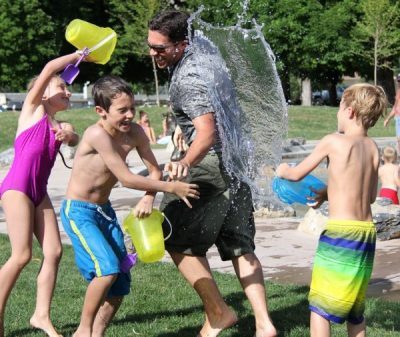 3. Practice gratitude
Being grateful for one another is very important for bringing each other closer together so resolve to make gratitude a habit in your family this year. Whether it's having everyone say one thing they are thankful for before dinner, starting a family journal or simply emphasizing the importance of saying "please" and "thank you," teaching your children (and yourself) to be grateful for what you have is essential for building relationships and for getting through hard times.
4. Improve your communication skills
Communication problems are at the heart of almost every relationship and family issue so why not aim to do better this year? This means teaching your children about the importance of honesty and transparency but also modelling this type of communication to them too! This can be a difficult one to master but if your children see you trying, they will follow suit and you will strengthen family relationships along the way.
5. Support one another in your individual resolutions
Building your family relationships isn't just about spending time together, it should involve working on yourself too. Sit down together and ask each person what new healthy habit they would like to work on this year. For little ones, this might be as simple as doing more arts and crafts, but whatever answers people give, you should brainstorm as a family the ways you can support each other and follow this through throughout the year. As your children grow so will the trust in your family relationships and you'll all feel just how much you can depend on one another for support.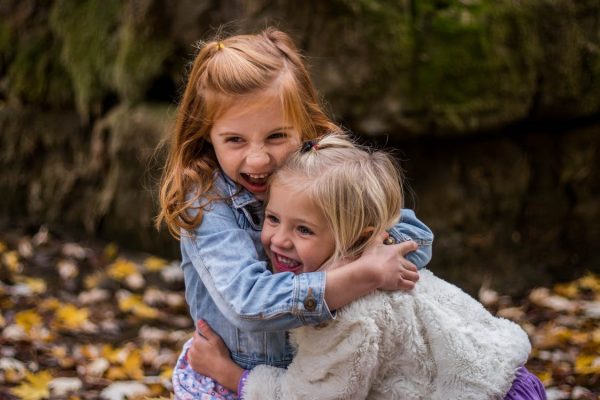 6. Get fit together
Habits are easier to keep when you do them with someone, plus it brings you closer! Whether it's spending more time outdoors each day, getting to bed early or adding more fruit and veg to your daily dishes, sit down and decide as a family how you will prioritise your health this year. If you all decide together, you'll all be far more likely to stick to it!
7. Prioritise one-on-one time as much as possible
Whether you have one child or several, it's essential that you have some one-on-one time with them every day. Even if it's just 5 or 10 minutes, commit to spending some time each day to play with your child and to listen to what they've done that day. These interactions show your children how much they mean to you, especially if you're praising them for a task that they've done well that day. This does wonders for their self-esteem and to strengthen family relationships.
8. Praise your child for positive behaviour
While it is important to correct misbehaviour, it is just as essential to praise the type of behaviour that you want from your children. For this new year, try to do this more. Even if it's just telling them how thankful you are for them, how much you appreciated that they put their toys away or how proud you are of their accomplishments however big or small. Your children can sense how genuine your statements are and if you accompany these with a pat on the back or a big hug, it will help to bring you closer.
It's always a good time to strengthen family relationships
We are talking about starting the year right, but there's never a bad time to strengthen family relationships! Whatever time of year, start practising gratitude, communicate openly with each other, and prioritise quality time together – you'll soon see that you'll have stronger relationships because of it.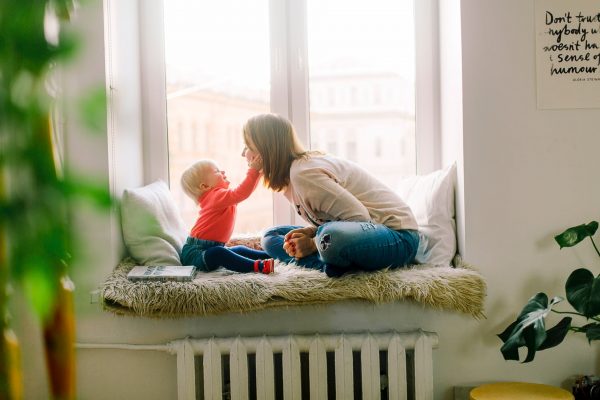 ---
At Schoolhouse Daycare, we enjoy learning, encouraging confidence and we love life! If you think your child would enjoy life at Schoolhouse, then please do not hesitate to arrange a visit.
Need more help or advice? Find more from us here: