Over the past year, we've learnt a lot about the benefits of fresh air and exercise. But do these benefits extend to our children? The short answer? Yes – and in more ways than one! So grab your coats because it's time to explore the many (many) benefits of outside play!
1. Improved physical health
We all want our children to be as fit and healthy as possible (especially given the current circumstances). But did you know outside play not only helps to keep our children safe but also promotes better health and immunity? That's right! There are a whole host of health benefits to be gained from playing outdoors, some of which include:
Greater fitness and stamina
Improved motor skills (i.e. walking, running, climbing, jumping)
Better calcium absorption and stronger bones
Regulated sleeping patterns
Muscles development and strength
Improved coordination
Stronger immunity
By simply getting your children out into nature, they're able to explore and play whilst also reaping all the rewards of being outdoors. So long as they're dressed appropriately for the weather, there's fun to be had all year round!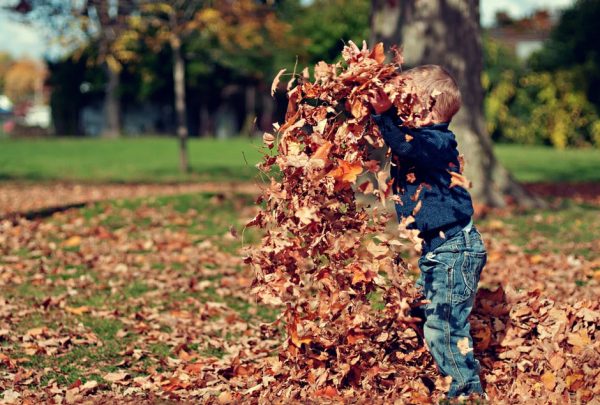 2. Better communication skills
Yes, believe it or not, playing outdoors can really help develop your child's social skills! Why? Because unlike in a classroom, outside play doesn't follow any set rules or structures – it's the children who are in control. This means they get to decide what games to play, which far-off worlds to travel to or which secret hideouts to build. As a result, they have to learn to listen to one another, communicate their ideas and work together to achieve their goals.
But the benefits don't stop there! Being outdoors can also help to improve your child's language skills. By placing them in a new, stimulating environment, you're encouraging them to learn new words and phrases. How? By simply narrating their sensory experience (the texture of the leaves, the sound of birdsong), your child can absorb new words relative to their environment.
3. Supports emotional well-being
You may be wondering if it's even possible for outside play to impact your child's emotional well-being. But the truth is, there are several emotional benefits to playing outdoors. Some of which include:
Improved confidence. Whether it's mastering climbing frames or learning to skip, the new skills your child develops from the independent play will help to boost their self-esteem.
Understanding empathy. Children become more aware of each other's feelings when playing in a group. As they grow to understand these emotions, they can learn to empathise with one another and, in turn, start resolving conflicts.
Greater independence. There are very few things nursery children can do independently, so giving them the freedom to play outdoors affords them some well-needed autonomy and control.
4. Promotes creativity
No need for toys or TV – outside play allows your child's imagination to take the wheel. Not only is this a welcome break from screentime, but it also improves your child's creativity. With an active imagination, your child can enjoy playing independently, increasing their overall happiness and reducing boredom.
Outdoor play is also a great way for children to process their emotions and express their feelings (usually through imaginary characters and scenarios). And if that weren't enough, children with active imaginations are usually better problem solvers! Because of their vivid imaginations, creative children can visualise several different solutions to any single problem – a skill they will appreciate later in life.
Read: What Is Heuristic Play and Why Is It Good for Our Children?
It's clear to see that outside play is hugely beneficial to our children's health and development. Both mentally and physically, nature has a lot to offer our children – and unlike their greens, they'll welcome these health benefits with open arms. So while they're outside playing and having fun, you can rest assured knowing their bodies and minds are benefitting too.
---
At Schoolhouse Daycare, we enjoy learning, encouraging confidence and we love life! If you think your child would enjoy life at Schoolhouse, then please do not hesitate to arrange a visit.
Looking for more ideas and inspiration? See more from us here: