Potty training can be a stressful experience. So to help you rise to the challenge, we've put together the 6 best potty training books for both parents and toddlers. With a mixture of storybooks and how-to guides, you and your toddler will have the tools and confidence to take on potty training together.
Oh Crap! Potty Training
The book, written by Jamie Glowacki, is a light-hearted step-by-step guide to potty training. With six steps from 'when to start' through to 'ditching the diapers', this book combines Jamie's expert knowledge with her wicked sense of humour. It's also chock full of real-life scenarios and covers almost every problem you could possibly face before pairing it with a solution. This book gives you all the tools you need to succeed with the bonus of some genuine comedy, making it one of the best potty training books for parents.
On My Potty
A great picture book for your youngest children, 'On My Potty' is one of the best potty training books for toddlers who aren't reading yet. This colourful cartoon follows a toddler as they figure out if and how they should use their potty. With a little dialogue and a lot of fun illustrations, this book shows that learning to use the potty can take time but it's worth the wait. With the final pages full of smiling faces, colourful stars and cheering families, it really celebrates the success of learning to use the potty.
Potty Training in 3 Days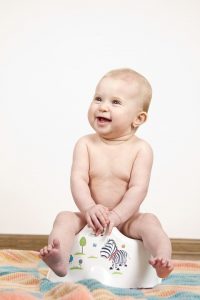 This book is essentially a crash course in potty training! With five steps and lots of helpful instructions, author Brandi Brucks guides you through the entire process. She also includes real-life case studies and helps you understand the potty training experience from your child's point of view.
However, like with any crash course, it is intense. This approach asks you to read the book in advance before setting aside three days to stay home and focus solely on potty training. With winter on the way and lots of us still staying safe at home, this fast and furious approach could be the one for you!
Everyone Poos
This book explores (in the simplest terms) why everyone poos. As we meet lots of different animals and explore their different toilet habits, this book is great for children who are nervous or embarrassed about using the potty. Plus, the drawings are funny, engaging and somewhat accurate. Although aimed at children, there are plenty of adults that will find this one amusing too.
Stress-Free Potty Training
Written by two neuropsychologists, this book focuses on finding the best potty training approach for your child. For example, the book begins with a short quiz to help you identify your child's personality type. Once you know which of the five categories your child fits into, you can then read the chapter that's best suited to their needs. This personalised approach doesn't sell you quick fixes or guaranteed tricks – instead, it teaches you how to best understand how your child learns. By ditching the one-size-fits-all approach and replacing it with expert scientific advice, this book has become one of the best potty training books on offer.
Pip and Posy: The Little Puddle
This is a lovely book for slightly older readers. This story explains that even after you're potty trained, accidents can still happen – and that's okay! This wholesome story reminds children that there's no need to be embarrassed or upset if they have an accident and that it's all part of the process.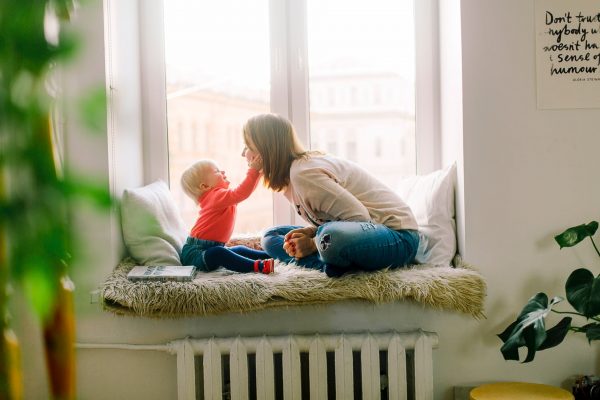 We hope these recommendations can help you find the books best suited to you and your toddler. Whether you stumble upon some amazing advice or just an enjoyable story, the goal is to make the potty training journey as stress-free as possible. Remember, be patient with yourself and your child – you will get there!
---
At Schoolhouse Daycare, we enjoy learning, encouraging confidence and we love life! If you think your child would enjoy life at Schoolhouse, then please do not hesitate to arrange a visit.
Looking for more ideas and inspiration? See more from us here: