Halloween can be a really exciting time of year. With less pressure than Christmas but more festivity than other occasions, it is a perfect opportunity to get your children involved in fun, simple activities which can be enjoyed as a family and with friends. Unsure of what spooky activities you could get involved in? Check out this list of easy suggestions to bring some spine-tingling enjoyment to your October! 
1) Pumpkin Carving
A great activity for the family, carving a pumpkin into your favourite supernatural friends or scary faces can be a great way to pass an afternoon. Scooping out a pumpkin is the perfect mix of cool and gross to get that Halloween-y feeling. A simple search online will reveal hundreds of templates which can be printed out and used to guide your vegetable art. Alternatively, freehand it and let your creative juices flow! Kids can draw onto the skin with a pencil before you use the knives to carve or child-safe carving kits can be found at local craft shops or supermarkets. Then, once it's done, watch the dancing candlelight illuminate your creation for a great accompaniment to a cosy autumn night in front of a family Halloween film!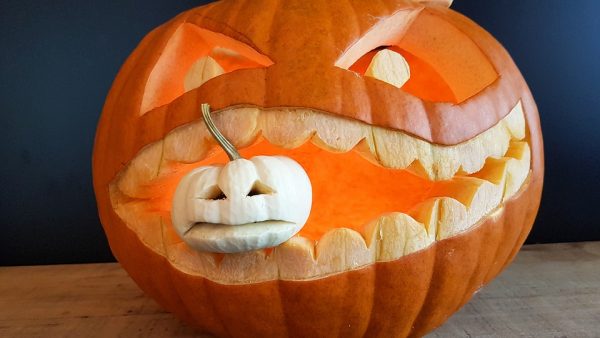 2) Spooky Baking
To get the kids really excited, why not get your hands dirty in the kitchen with some spine-chilling baked goods! Chocolate, orange extract for some colour or strawberry sauce for a bloody touch can really spook up your cakes. Use raisins or chocolate chips to make fly cookies and rice paper designs to decorate your ghoul cakes ('cause fairy cakes aren't scary enough) and watch the enjoyment fill your children's faces. This is easy, innocent fun which can be used to cater a Halloween get-together or supply an autumnal cake sale for charity.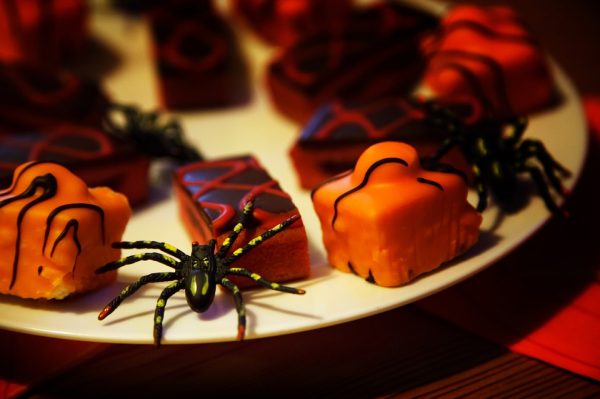 3) Halloween Party 
For something a little extra, why not use your pumpkins to convert your home into a haunted house for the night? Getting family, friends, and neighbours around for a night of Halloween festivities can be a great laugh for both adults and kids, plus it can provide opportunities to raise money for a local cause. Simple decorations like black and orange paper chains, spray-can spider webs and hanging skeletons with some of your spooky baking can set the scene for a true spooktacular. Add in broomstick racing, bobbing for apples, fancy dress competitions, and other party games to make a memorable night for the children and provide a well-deserved laugh for the parents!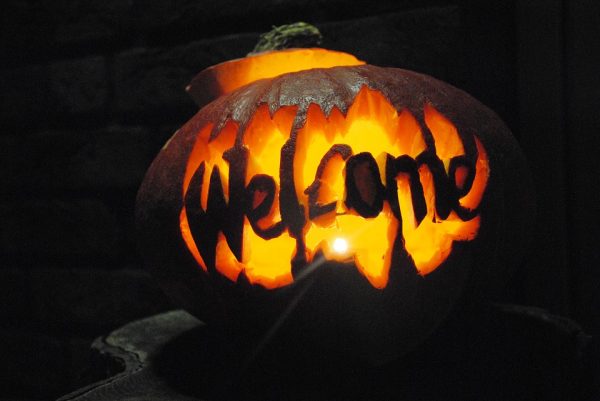 4) Local Events and Shows
If you aren't the hosting type, don't feel left out. Many local adventure and activity centres will be throwing magical nights filled with eerie mystery and wonder to get involved in. Check out websites of zoos, country parks, and theme parks to see what's going on near you. There are many light shows, Halloween performances, and late openings to keep your little devils entertained into the spooking hours. Alternatively, if nothing local takes your fancy, use the weekend for a trip somewhere further afield for a ghoulish getaway. Events at Thorpe Park near London, Blackgang Chine on the Isle of Wight and the Samhuinn Fire Festival in Edinburgh are perfect examples.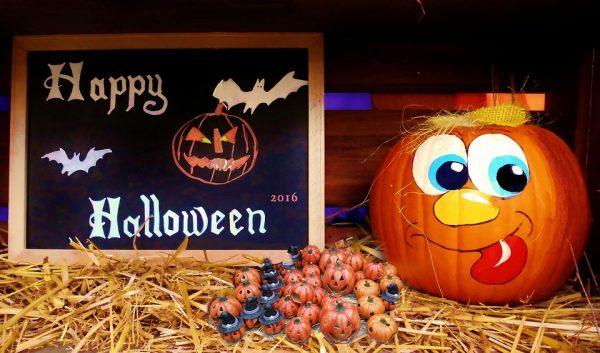 5) Trick or Treating
Often misunderstood as being menacing or simply too North American, the tradition of going door to door in ghostly costume goes back to the 1700s in Britain. Whilst now significantly more commercial, a simple tour of the neighbourhood in the dark, fiendishly dressed and hunting confectionary is really exciting for your little ghouls. It can be a good way for them to get to know their neighbours and their neighbourhood and if you escort them, you can teach them good habits that will deter trouble in their teenage years when the temptation to 'trick' could land them in trouble. Some innocent fun with game neighbours can be one of the simplest ways to get involved in Halloween and with any luck, will tire your little ones out for a good All Saints night sleep.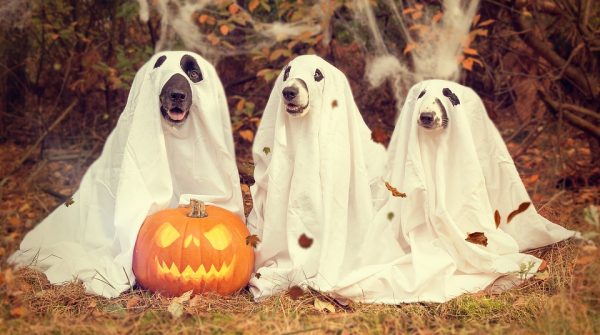 At Schoolhouse Daycare, we enjoy learning, encouraging confidence and we love life! If you think your child would enjoy life at Schoolhouse, then please do not hesitate to arrange a visit.
Looking for more ideas or advice? See more from us here:
Stay Well This Winter: How to Keep Your Kids Sniffle Free
5 Healthy Habits to Adopt in 2021