Wondering how to keep your children entertained during lockdown? Here are some great children's activities to keep in your pocket!
Many parents are having to juggle life at the moment with one of the most challenging tasks being to school and entertain the children 24/7. Having to do this alone is difficult enough, but when you have to work from home as well, it can feel near impossible. Soon those good intentions of homeschooling, regular exercise, and trying to entertain them with more creative and mind-stimulating activities than them just sitting in front of a screen, starts to fade into a daunting reality.
The good news I can give you is that many, many parents are in exactly the same position and are having both good days and bad. So don't be too hard on yourself. You don't have to fill every moment of your children's day and it's okay if they sometimes watch a bit too much telly. This is an incredibly difficult time for all of us so the goal should be to ease this in any way that we can – it's all about balance.
To keep your children both busy and happy during this stressful time, here are our top 20 children's activities.
20 children's activities to keep them busy (and you sane)
For toddlers
Water painting the patio – filling up a pot or bucket with water and letting your little ones use paintbrushes to draw shapes on the patio is an easy and fun activity for them. With the hot weather recently, their drawings will dry quickly so that they can start all over again!
Playing with pots, pans and wooden spoons – this may be loud but what child doesn't love to make noise? Encourage them to bash all kinds of pots so that they can hear how the sound changes.
Get them moving with the Wiggle Waggle series – this BBC movement and literacy series is great for early years learning and it helps burn off some of that energy too!
Make a sensory box – creating a sensory box of everyday household items is more fun for your toddler than you can imagine, plus it's essential for creativity and gaining an understanding of the world. Here's a blog to explain more – What Is Heuristic Play and Why Is It Good for Our Children? and a great resource to create your own box.
Read to them – reading has substantial benefits for both you and your children so make reading a daily activity or something you do all together before bed.
Make your own indoor objects puzzle game – collect some household objects around your home and draw the outline of them on a piece of paper. Voila! Now you have a simple puzzle where you can help your little one match the object to the shape. Here's how you can create your own.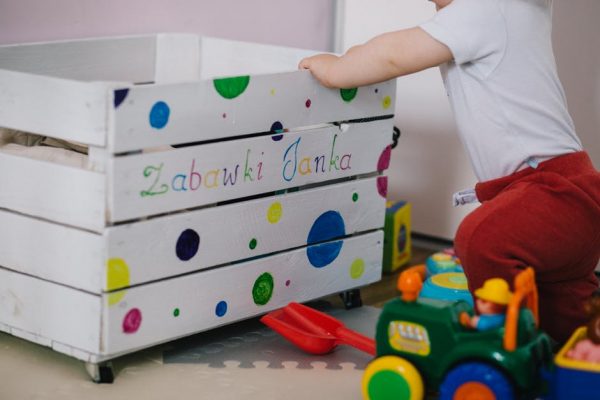 For more guidance during this difficult time, see more from us here:
For ages 3-5
Cook some easy recipes together – whether it's for lunch or baking a cheeky dessert together, find some easy recipes for children and get them involved. They'll love being a part of the cooking and the eating!
Download some free colouring printables – your good friend Google will provide you with many free pictures that you can print for your children to colour in so get searching. You will be able to find almost any theme whether your children love Disney, pirates, unicorns or space.
Download some free activity sheets – print some fun and educational activities from the Orchard Toys website. They have a bunch of crosswords, word searches, mazes, dot-to-dots, and many more to choose from.
Help your children complete this 30-day lego challenge – you can find the free printable calendar here where it gives your children a building task to do every day.
Design a scavenger hunt – whether in the garden or indoors, make a list of things you have around the house or hide certain objects and make a list of clues for your children to follow so that they can find them. For smaller ones, you can search online for ready-made lists with pictures.
Spend time in the garden – with the weather being so nice, spend time in the garden together. You can involve your children in potting plants and caring for them every day. You can have a water fight or watch the birds together. You can even just let them explore and teach them about what they find. Just remember to wear sun cream!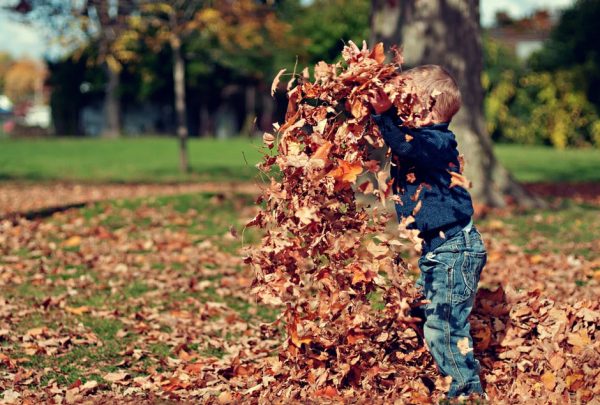 For ages 5+
Join the rest of the nation and do P.E with Joe Wicks – every weekday morning at 9 am, you can join the fitness coach on YouTube where he runs a P.E. session for children. Not only is this fun for the children, but it also gets them moving and burns off that excess energy so that they can focus throughout the day. Other physical activity channels include Cosmic Kids on YouTube where you can do yoga.
Download free educational material – if your children's school isn't offering online learning, search for some of your own resources on the internet. Great sites like Scholastic and Twinkl offer many free resources organised by school year and topic.
Earn a Blue Peter badge – BBC's Blue Peter has a whole list of things that children can do to earn their badges. Children love to achieve and progress, so take a look and join in.
Draw with Rob – every Tuesday and Thursday on Facebook and Instagram, Ace children's picture book author Rob Biddulph is doing a draw-along. Grab some paper and a pencil and get drawing with him. See his first one here!
Make a stop motion animation video together – these look great and they're easier than you think, plus they take a long time to make so that's hours of entertainment sorted!
Help them to learn a new skill – there are many step-by-step guides online so see what takes their interest. Maybe it's potting plants or painting. Maybe it's something out there like juggling.
Arrange a Facetime/Skype game with one of their friends – with everyone at home, you could organise a virtual game of Hangman, Charades or a Disney quiz.
Have a family board game tournament – mix up game night by making it into a full-blown tournament. Never before has Cluedo and Monopoly been so exciting.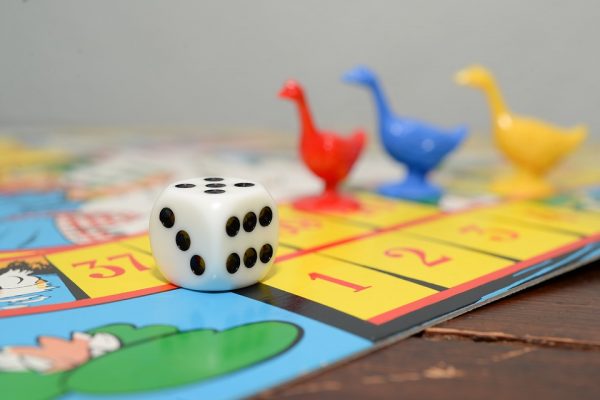 Have a list of children's activities handy
Keep this list of children's activities handy and add your own so that you can whip out a fun and exciting activity whenever it is needed!
Children love structure and routine, so consider dividing the days up into a timetable with both educational and fun activities and stick it on the fridge so that everyone knows what to expect. If you balance learning with fun and breaks, you can be sure that your children stay engaged and happy during lockdown.
---
At Schoolhouse Daycare, we enjoy learning, encouraging confidence and we love life! If you think your child would enjoy life at Schoolhouse, then please do not hesitate to arrange a visit.
Need more help or advice? Find more from us here: